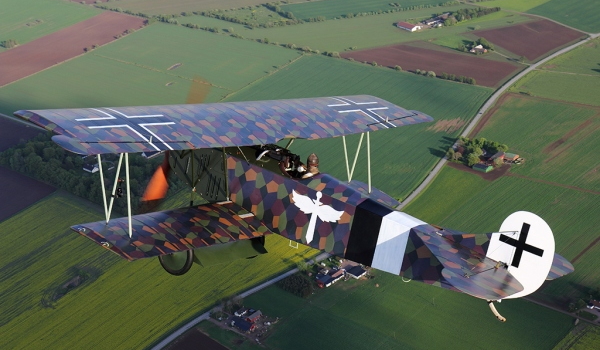 The Fokker D.VII was most probably the finest single-seat fighter plane of WWI. Designed by Reinhold Platz it won a design competition in early 1918 and already in July the same year, more than 400 had been built. Pilots found that the Fokker had good visibility and was solid, excellent ship to fly. Airmen commented that a Fokker D.VII could make a mediocre pilot into a good one, and a good pilot could become a legend.
At the end of the war, the feared Fokker D.VII was the only aeroplane mentioned specifically by name in the Armistice Agreements.
Mikael's Fokker D.VII is a reproduction using an original engine and only original materials and parts. The maiden flight was done on April 10th 2011.
Read more on The Vintage Aviation Echo about the Fokker D.VII here!
---
| | |
| --- | --- |
| Wing span: | 8.9 m |
| Length: | 6.95 m |
| Height: | 2.75 m |
| Empty weight: | 715 kg |
| Engine: | 6 cylinder Daimler D III aü, 200 hp |
| Cruise speed: | 95 kts |
---
Photos & Videos