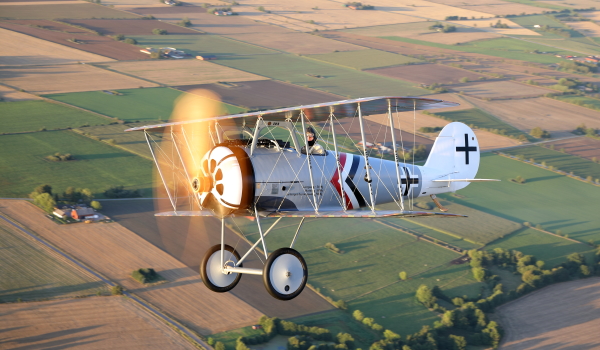 This is Mikael's latest project.
The Pfalz D.VIII was designed near the end of WW I to be the ultimate fighter aircraft. A light wooden airframe built around the huge 11-cylinder, 19 liter and 200 hp Siemens-Halske Sh.III geared rotary resulted in spectacular performance. 120 examples were ordered by Idflieg, with a small number entering service prior to the end of the war.
Mikael's reproduction is of course powered by an original engine and the construction is – as always – as true to the original as can possibly be.
The maiden flight was performed on May 30th 2020.
---
| | |
| --- | --- |
| Wing span: | 7.5 m |
| Length: | 5.65 m |
| Height: | 2.85 m |
| Empty weight: | 560 kg |
| Engine: | Siemens-Halske Sh.III geared rotary, 200 hp |
| Cruise speed: | 90 kts |
---
Photos & Videos